What is Digital Evaluation (Smart OSM)?
Digital Evaluation systems comprises masking of answer scripts for candidate anonymity, scanning of answer scripts and uploading them in the central server, registering head evaluators and evaluators, downloading the answer scripts at local evaluation servers or directly on to the evaluators machine which can be computer or tab, assigning answer scripts to head evaluators which in turn will be assigned to the evaluator, re-evaluation by head evaluators if needed and sharing results.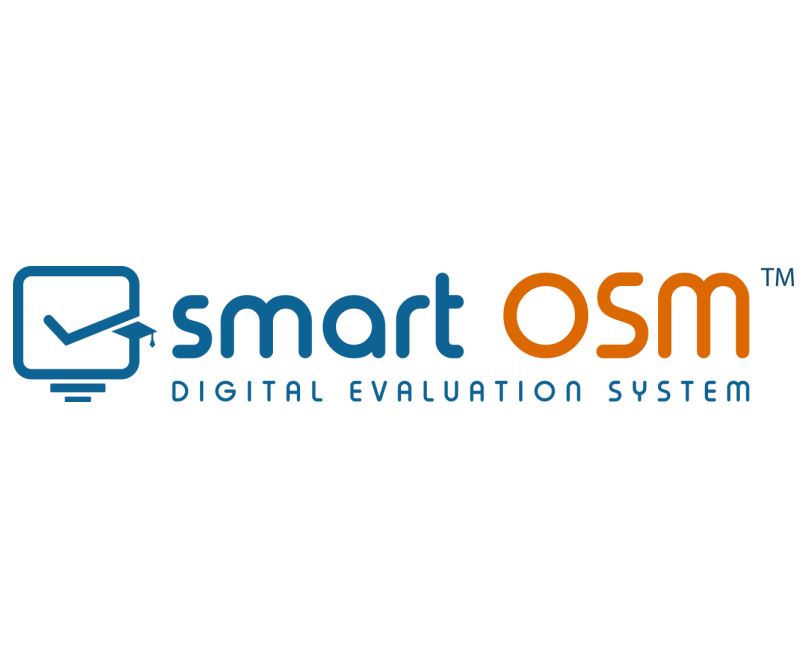 ---
Features of Digital Evaluation
Distributed, Web Based & Tab based Evaluation.
Secured application against CSRF, Vulnerability & Encrypted DB field.
Segregated FTP storage server.
Smart & Fast upload mechanism via FTP clients.
Online/Offline evaluation.
Home based evaluation.
No dependency of internet while evaluation.
Rule based Question Level Multiple Evaluation, where a script can be evaluated by any number of evaluators on the basis of rules set by examination body.
No any data stored at node machine (evaluator's machine)
User friendly software for non-technical user.
Web installer to deploy system easily.
Real-time evaluation progress monitoring.
Audit Log Available for each mouse event.
Various Reports & Analytics downloadable.
Control on evaluators and head evaluators.
RTI package download (Activity logs of each Answersheet)
System Activity logs.
Time Stamping of each acctivity done by evaluator.
Segmentation of answer booklets for evaluation.
Configuring Minimum time for answer script evaluation.
Provision to control number of booklets. evaluator can evaluate.
Marking scheme to handle scenario of optional questions (answer any 3 out of 5).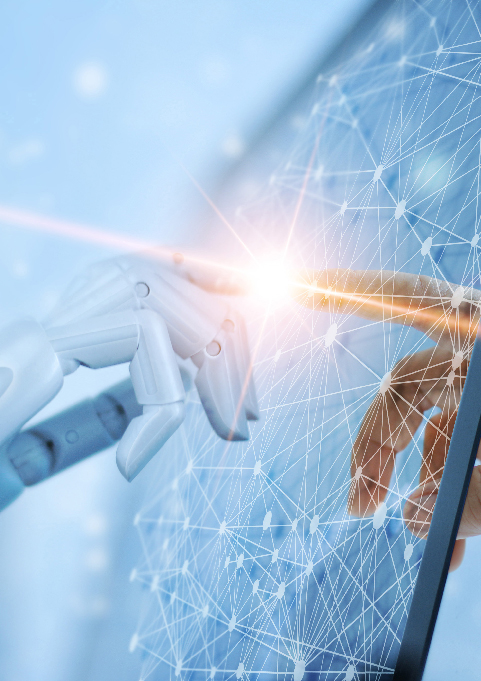 ---
Process of Digital Evaluation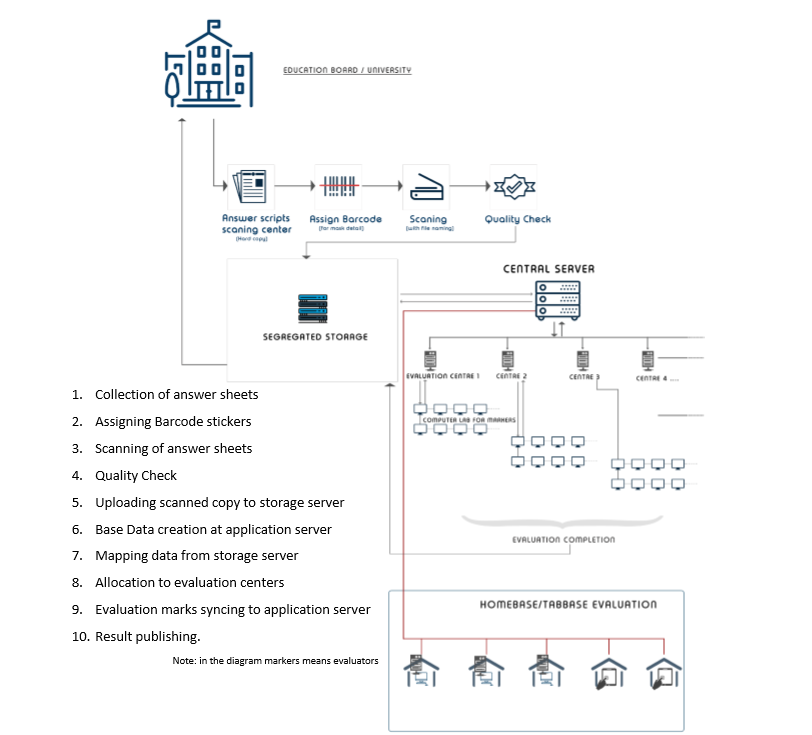 ---
Problems of Digital Evaluation
1. Risk of loss of answer sheets.
2. Physical Copies have to be stored.
3. Sometimes, there could be incorrect counting of marks.
4. Reports are not available.
5. Cannot maintain data for long term.
6. Difficulty in transportation of answer sheets to various locations.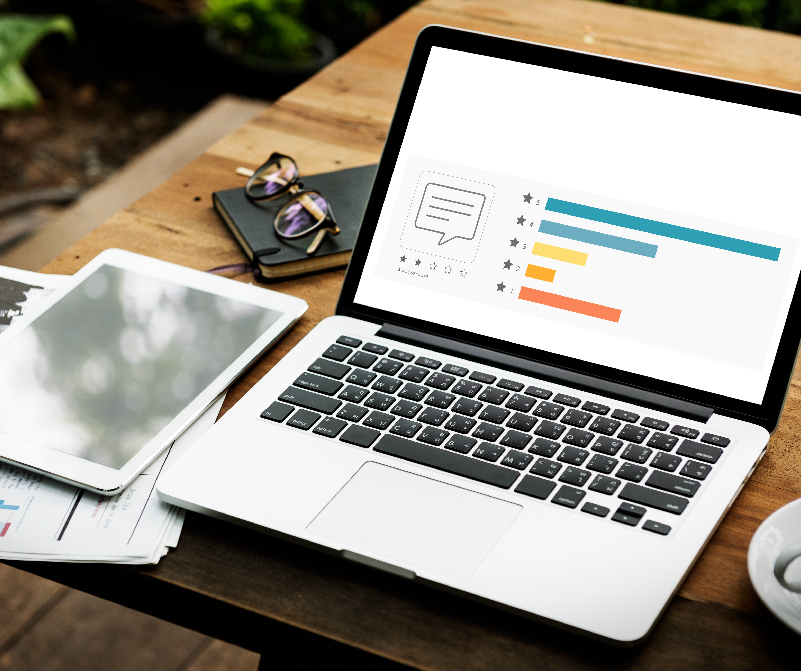 ---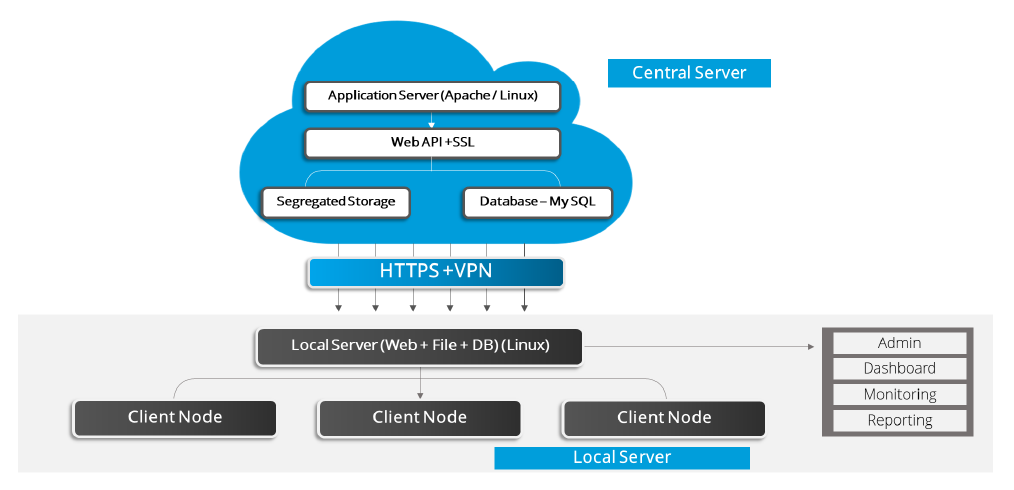 Solutions/ Benefits of Digital Evaluation
Key Benefits of Digital Evaluation
Reducing Cost of Transportation
Reducing Risk
Reduction in evaluation processing time
Improving evaluation quality
Real time result monitoring
Minimizes human errors:
Improved transparency & enhances regulatory compliance
User friendly evaluation process
---